Islamabad, the serene capital of Pakistan is peaceful from the rest of the Pakistani cities. The city is home to a number of interesting natural and man-made landmarks. However, if you have already explored the city attractions, you can take a tour around the other tourist places located in its surroundings. Given below are 5 most popular places to plan your trip to with rent a car in Islamabad.
Murree Hills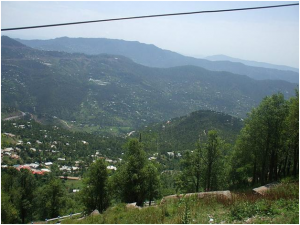 Source: Irfan saleem kharal
Murree Hills, also commonly referred to as (Malaka-i-kohsar) is situated at a distance of only 50 Km from Islamabad. On any cloudy and windy day, you can plan a tour to Murree. Murree is a busy tourist spot during summers for its pleasant weather and during winters for its snow covered hills. You can also visit Nathia Gali, Khanspur, Bhurban and other areas located in its vicinity.
Lohi Bher Wildlife Park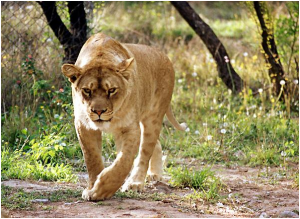 Source: By Amir567
Lohi Bher Wildlife Park is located at a distance of 15 KM from zero point in Islamabad. The park is home to a number of attractions including the famous Live Sightseeing of Lions and a bird aviary. Unlike the zoo, you can drive and watch the lions kept in a safari like environment.  The park is a good recreational spot for families and children.
Chattar Park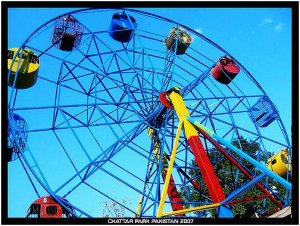 Source: Half_Paki
Chattar Park lies 18 KM on the way to Murree from Islamabad. The park was known for water streams and loquat gardens before the construction of an amusement park. Today, the park receives a lot of  visitors mainly families with children looking to enjoy the fun rides. Many food and handicraft stalls are also part of the region.
Thandiani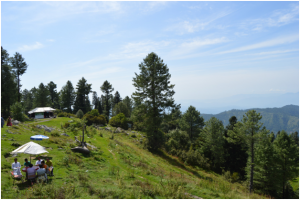 Source: Wikimedia
Thandiani is a beautiful hilly area located in Pakistan.. Literally meaning "cold," Thandiyani is located at an 2700 meters above sea level. The tour to Thandiani takes about 2 hours. Surrounded by pine forests, the area receives a lot of visitors from all around the country during the summers.  You can hike to the top to enjoy a bird's eye view of the Galiyat region, Hazara region, Kashmir and Abbotabad. The place is lush green and is full of natural beauty.
Khewra Salt Mines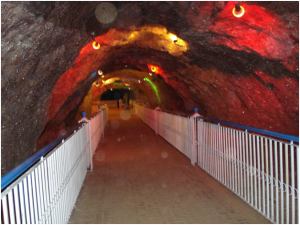 Source: Wikimedia
Khewra Salt Mines, situated at the foothills of the Salt Range are the oldest salt mines in the history of subcontinent. The mines produce salt in the form of an irregular dome like structure. You will also find seven thick salt seams with a cumulative thickness of 150 meters. The salt rock produced from the mines is 99% pure. It is transparent, pink, reddish, white and beef-color red.  It is also crystalline in different horizons.  Alternative beautiful bands of red and white color salt are also present with 18 working levels. The mines have recently been turned into a recreational spot and is open for tours.
Shahpur Dam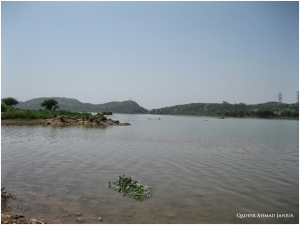 Source: Qadeer Ahmad Janjua
Shahpur Dam, located in the Attock District is a serene fishing spot on Nandana River in Punjab, Pakistan. The dam is 85 ft high and has a storage capacity of 17,620,000 m3. Located in the Kala Chitta Range, the site is a good place for the visitors looking to spend a day out in its serene surroundings.